What is the difference between a medi facial and a facial in a beauty parlour?
Medi Facial or Medical Facial use machines and products that are medical grade. Medical facial not only cleanse the face but it is also a form of treatment.
Anti-age skin
Smooth, plump, bright and radiant skin
Reduces pigmentation
Reduces acne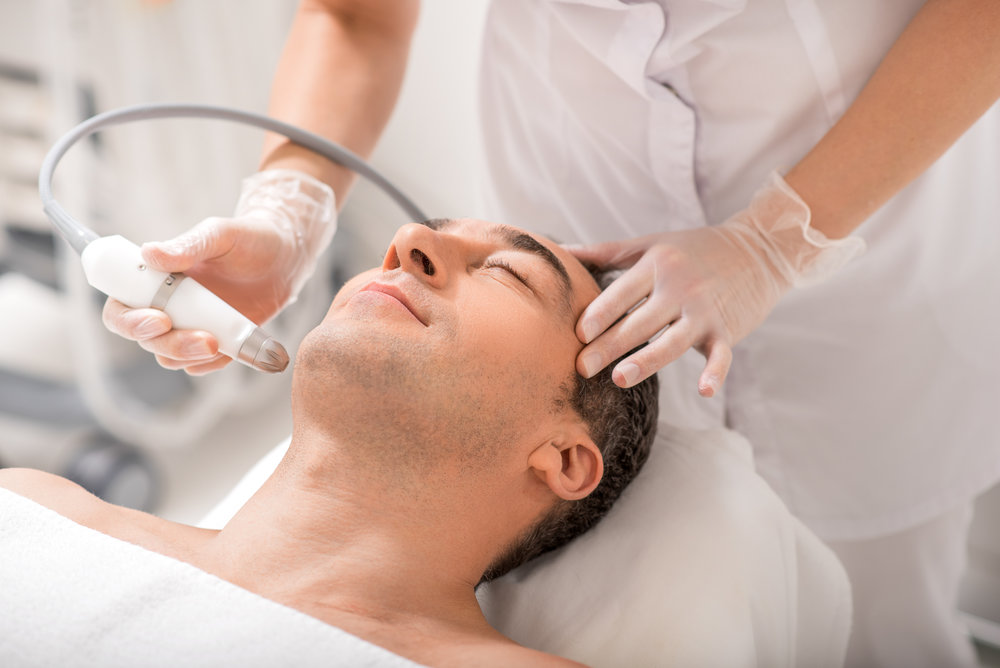 Medi-facials can be done on its own if seeking to maintain skin brightness and glow. It is recommended to be done monthly. As effects wear off after 4 weeks.

Medi-Facials are also combined with other treatments such as chemical peels or laser treatments, as it accentuates the effects of the treatments. The Medi-facial also helps to hydrate and soothe skin recovering from chemical peels or laser treatments.
Indications for a Medical Facial
The facial is ideal just before a social event or a wedding to have glowing skin without any downtime. Ideally to do facial a 1-2 days before the event.
Ideal for the man who wants healthy, blemish-free and to anti-age skin with no downtime
Hydrafacial is recommended for acne-prone skin to cleanse, extract and treat with salicylic acid serum infusion. Hollywood Facial is recommended for skin with acne scarring. With repeated facial sessions, the scars improve and acne eruptions get controlled.
Hydrafacial safe to be done on teenage skin.
Hollywood Facial anti ages skin with signs of ageing such as wrinkles. It repairs sun-damaged skin.
Melasma and other forms of hyperpigmentation improve with PDRN Facial as it uses a lightening serum. Hydrafacial with ZO booster can also lighten pigmentation.
Back acne can be treated with Hydrafacial
Rosacea can be controlled with Hydrafacial + ZO Rozatrol booster
At The Lifestyle Clinic, we have 3 types of Medical Facials
Hollywood Facial
An A-list and lunchtime favourite facial
3 all-time favourite anti-ageing procedures such as Microdermabrasion, Laser Genesis and Chemical Peel are combined to leave the skin glowing and at the same time reverse ageing in the skin, and smoothen acne scars and wrinkles.
The Hollywood Facial Treatment
First step: the skin is treated to deep microdermabrasion with simultaneous infusion of hyaluronic acid. The microdermabrasion removes dead cells, unclogs blocked pores, and stimulates collagen.
Second step: the skin is treated with a Yag laser which improves skin texture, diminishes pore size, and reduce wrinkles and acne scars.
Third step: the skin is treated with a mild glycolic peel that provides gentle exfoliation, and further stimulation of collagen.
Takes 30 minutes and skin starts glowing immediately. With no downtime
Monthly sessions result in a youthful, smooth, and radiant skin
HydraFacial
The HydarFacial treatment is a medical-grade hydradermabrasion device that carries out a patented 3 step regime- cleansing, exfoliating and infusion of skin with specially formulated serums.
Differs from other microdermabrasion machines by having a spiralled treatment tip that results in gentle cleansing of pores while simultaneously push in serum that contains ingredients to hydrate, brighten, protect and repair skin.
Instant gratification in 30 minutes with zero downtime 
PDRN Facial
Main feature of this Medi-facial is the use of Polydeoxyribonucleotide (PDRN) which shown to boost collagen production and rejuvenate skin naturally.
PDRN is made from salmon DNA as it is most compatible with the human.
The serum is infused into the skin by a process known as electrophoresis which uses mild electrical energy, The electrical energy ensures better penetration as well as lifting effect of the facial issues
It is an ideal medi-facial for hyperpigmentation and sagging skin.
It takes 45 minutes.