What Are Fillers?
Fillers are gel-like substance made mainly of hyaluronic acid injected under the skin to fill out wrinkles and add volume to soft tissue. Hyaluronic acid exists in our skin but with ageing, we lose the amount of hyaluronic acid in the skin.
How Do Fillers Work?
Restores volume: Gel-like substance is injected under the skin which then restores lost volume on the face and smoothens out wrinkles. As we get older the body stops producing elastin and collagen which are responsible for the youthful skin. The decline of production occurs as early as age 25 and stops production by late twenties.

Hydration of the skin: Hyaluronic acid draws water into the skin. Hydration of the skin gives radiance and youthfulness. Hydration is also important in the treatment of certain medical conditions such as eczema and melasma.

Stimulates own skin production of collagen: Hyaluronic acid by stimulating collagen and elastin production, with continued filler procedures the face becomes more youthful and remains youthful. Amount of fillers required for optimal results reduces as well as the duration of results lasting becomes longer.
Conditions Where Injectable Fillers Is Preferred Treatment?
Sagging of face. Read more on Liquid Face Lift
Hollowing under the eyes (tear trough deformity). Read more Eye Rejuvenation

Hollowing of temples

Volumization of deflated cheeks restores youthful contour of the face and lifts sagging skin.

Lines from the nose to the mouth (nasolabial folds)

Forehead lines: Forehead lines give an aged look. Fillers by supporting the forehead skin and subsequently increasing collagen production help to reduce the amount and frequency of botox required.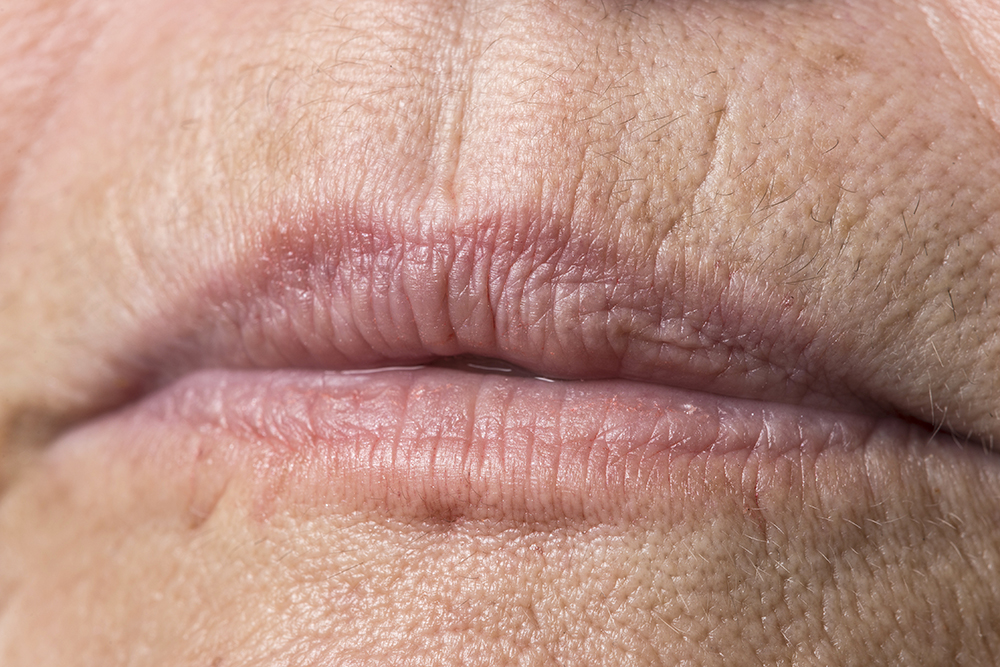 Lines around the upper lip (lipstick or smoker's lines): Fillers are the better option to treat these lines than botox as fillers are known to stimulate collagen formation.

Lines corner of the mouth( marionette line): downturn corners of mouth makes a person look unhappy.

Lip enhancement or thinned out lips: Thin lips either naturally or from ageing gives a person a stern and unhappy look. Fillers give the lips back the volume that makes the lips youthful. Here the lips are only filled to a point of looking natural. The lips look dewy through hydration from the fillers. Of course, lips can be enhanced to give the sexy pout that some women seek.

Poppy or dimpled chins; Occurs due to hyperactivity of the mentalist muscle due to reduced tissue support over the chin. Fillers together with Botox are the ideal treatment

Hydration of skin: Recommended treatment for skin dryness due to menopause, eczema, sun damage. Also helps in the treatment of melasma Read more Skin Booster

Acne scars: Fillers help to fill out scars and make them less visible. Done with subcision.

Crepey skin at the back of hands and décolletage.

Skincare. Half face portrait of mature woman with wrinkled neck, grey background, crop

Necklines
What Types Of Fillers Are Used?
In the clinic we use fillers that are safe, comes with FDA approval and has a longest-lasting effect. Different brands and types within a brand have special properties that give the doctor versatility to create youthfulness and still look natural. For example, correction of circles under eye( tear trough deformity)requires to be done correctly and subtly and only filler in the market approved for tear trough is Teosyal's Redensity II
Likewise Restylane Kysse is a filler approved specifically for lips
Brand of Fillers used at The Lifestyle Clinic are Juvederm, Restylane, Teosyal and Radiesse
Key Features of the Fillers Used In The Clinic Are :
Safety ( FDA approved)

Long-lasting but not permanent: note that ageing of the skin cannot be stopped so a permanent filler will not blend in with the face as the skin ages thus resulting in an unnatural look

Natural, soft-looking effects

Can be combined with other procedures for better results such as Botox, Skin tightening, subcision of acne scars

Little or no downtime
Is There Any Difference Between Fillers In The Market?
There are many types of fillers in the market. However, not all are FDA approved and do not last long. This will explain the cheaper priced fillers. Cheaper filters can come with a high risk of complications such as lumps and natural effects. It is important not to compromise on quality when having fillers injected into your face. Always ask to see product packaging before treatment to ensure you are being treated with an FDA approved product. Also, note down the type of filler and amount used as such information is important when seeking correction of complication from another doctor.
---
The Filler Procedure
Facial assessment is done before treatment. Anaesthetic cream is applied to area that is to be treated for 20-30 minutes to ensure treatment is comfortable. A oral arnica supplement is given to minimise bruising and swelling. A cannula is used to fill and enhance the targeted area, during which time a small amount of tolerable discomfort will be experienced.
Results are immediate however the face may take a few days to settle into its natural shape. A small amount of swelling or puffiness for a few days is normal
Makeup may be applied immediately after the treatment. Most patients are able to resume normal activities on the same day or by the next day.
Why is it important to have treatment with an experienced doctor?
An experienced doctor restores youthfulness and beauty with no telltale signs. This requires an eye for beauty and skilled hands. Fillers can have some bad complications and that will not happen with a skilled doctor and using only the best and safest fillers in the market. Treatments such as tear troughs, lips, and smoker's lines require skill so that there are no lumps, bluish colouration under the eye or overdone look of the lips.
How Long Do The Results Last?
The Fillers used at the clinic are one of the best in the market and usually last 8 to 12 months. The effect lasts longer after each top-up filler procedure. Eventually after several years due to continuous stimulation of the production of collagen, the effect could last 2 years or more.
What are the side effects?
Side effects can include bruising, redness, swelling, pain, tenderness over area treated. Most of the side effects subside within 1-2 days. However bruising may take from 3-7 days to gradually fade. Cover make-up is usually recommended for the cover-up of bruises. To minimise the occurrence of bruise, supplements that thin the blood like garlic, aspirin, vitamin E, ginkgo, fish oils should be stopped 5 days before treatment.
If you are preparing for a specific event such as a birthday or wedding, schedule your treatment no less than 3 to 4 weeks before the event. This will give enough time for bruises to resolve should they occur, as well as time for touch-ups if required.
Complications such as ischaemia, inflamed nodules or infections do not occur if filler injection is done correctly
Instruction Post Filler Procedure
Please DO NOT rub or massage the treated area/s today. When cleansing your face or applying make-up, use gentle, sweeping motions to avoid excessive mobility of the area/s.

AVOID excessive movement of the treated area/s for the first few hours and up to 2-3 days.

AVOID strenuous exercise or activity for the remainder of the treatment day. You may resume other normal activities/routines immediately.

AVOID sauna, steam room, steamboat, alcohol consumption for a minimum of 48 hours as this may contribute to bruising and/or swelling.

AVOID aesthetic treatments such as lasers, ultrasound, or facial for a minimum of 2 weeks after treatments. Rejuran injections, as well as skin tightening treatments such as Thermage, should be done a month before filler treatments.