Obagi Clear
Repair damage surface of the skin by correcting hyperpigmentation, and uneven skin tone by lightening dark areas of the skin.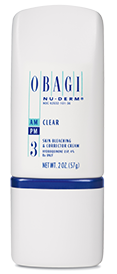 Obagi Blender

When mixed with tretinoin, it repairs deep layer damage of the skin by restoring elasticity. This is achieved by enhancing the production of Collagen and Elastin. At the same time, the product lightens dark areas of the skin by evenly distributing melanin.

Brightalive
Brightalive™ uses a multi-vectored skin pigment management approach using clinically proven alpha-arbutin and bio-engineered plant phytotechnology to inhibit melanin production. Ultra-stable Vitamin C and an advanced exfoliating enzyme help reverse uneven pigmentation and encourage epidermal renewal, for even skin tone and texture. A combination of the latest advances in peptide science, along with hexylresorcinol, soy, and licorice root, help block the skin's biochemical messengers to control melanocytes, the cells responsible for skin pigment development.

PCA Skin Pigment Bar

This cleansing bar uses a blend of kojic acid and azelaic acids to reduce hyperpigmentation.
Ideal for removing acne spots on back and body.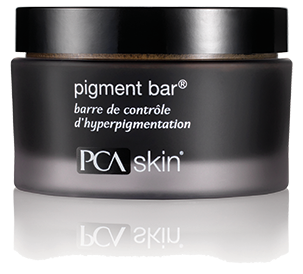 Heliocare Oral Ultra
Heliocare Oral Ultra protects and repairs skin from the cellular damage caused by UV rays and free radicals. An essential supplementation during sun exposure for those with hyperpigmentation.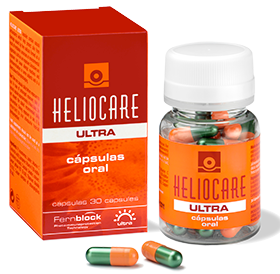 Estheshield and Esthewhite
A product that addresses hyperpigmentation or prevents unwanted pigmentation by working from deep within the skin, where topically applied products would not reach.
Unique in that it combines 2 effective ingredients  to ensure the best results; one which promotes lightening and another that protects the skin from sunlight
Both ingredients are plant-based, and as such are safe and natural.
Estheshield
Each capsule contains: Polypodium leucotomos 500mg
It is a natural oral sunscreen derived from a fern, with anti-oxidant and anti-inflammatory properties.
Estheshield is a high potency formulation of 500mg, designed to provide the highest level of protection from the sun.
Prevents premature ageing by protecting skin from damaging effects of UV radiation.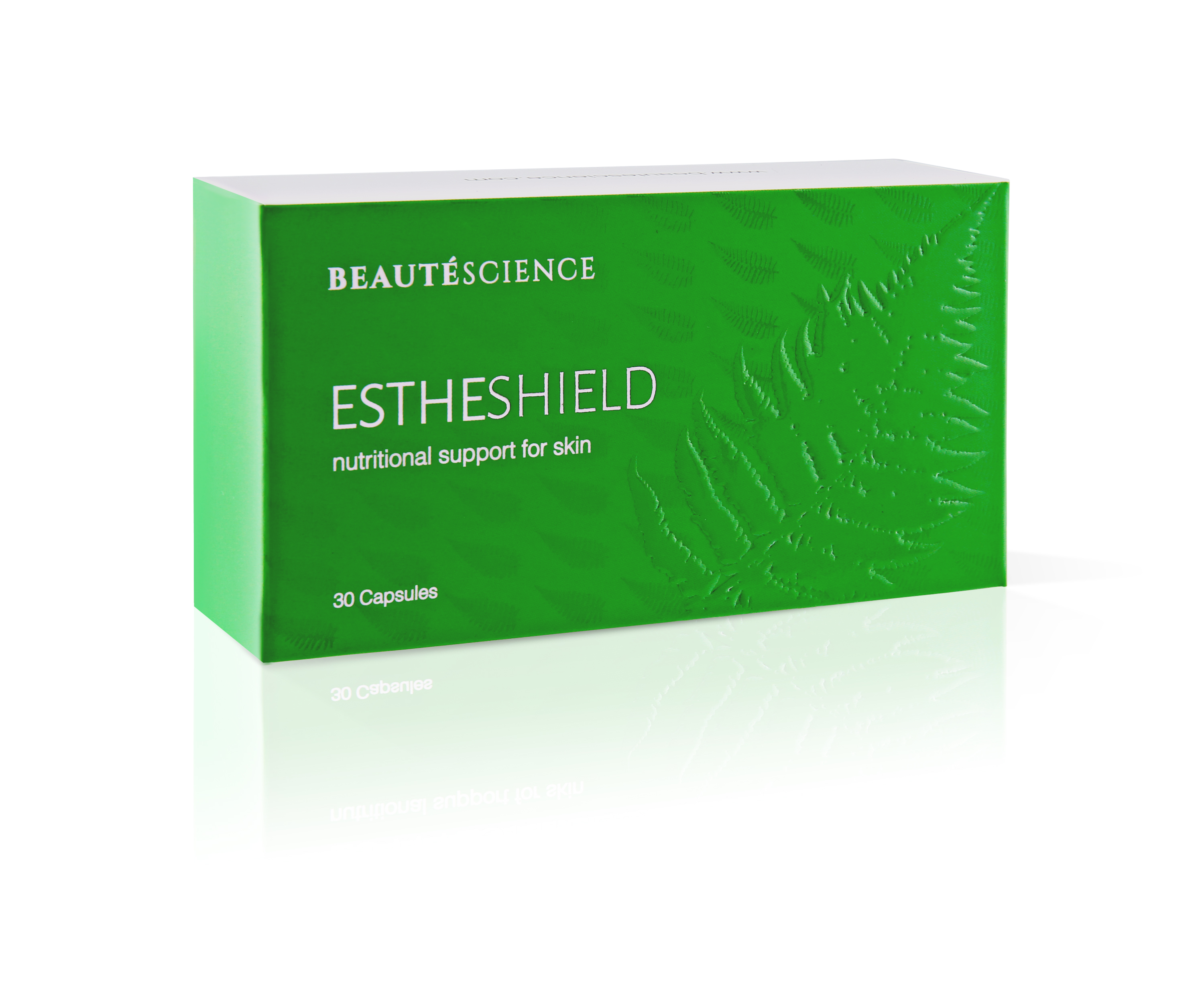 Esthewhite
Each capsule contains: PhytofloRAL 500mg together with L-Cysteine 25mg
It is a natural skin-lightening product derived from non-genetically modified tomatoes, rich in colourless carotenoids. These specific carotenoids are able to lighten and even out skin tone by reducing melanin production.
It also has anti-oxidant and anti-inflammatory properties and promotes skin renewal.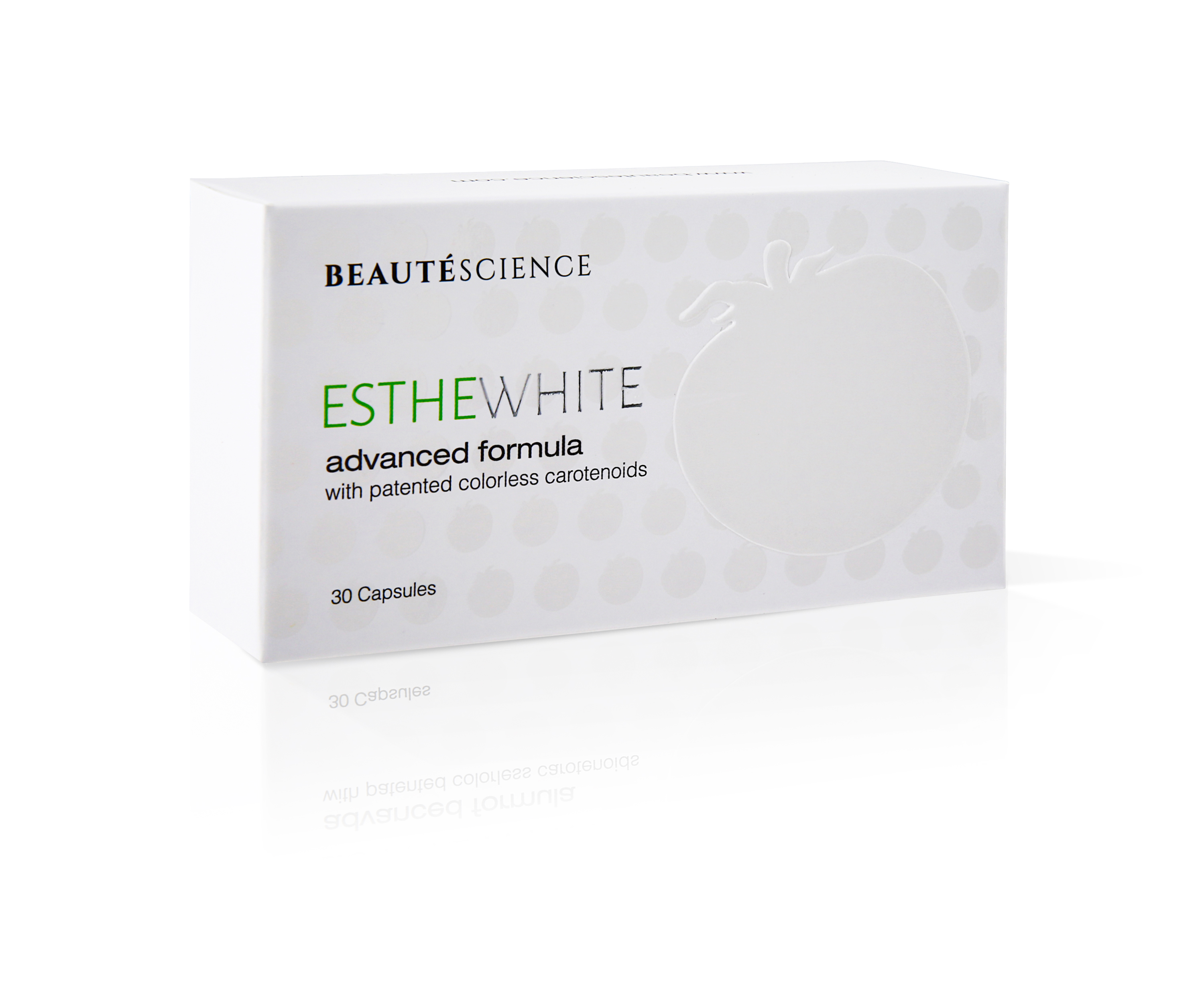 Indications for use of Estheshield and Esthewhite:
Melasma and other hyperpigmentation conditions where pigmentation is deep and not responding as well to just topical treatments. Can be used together with other topical lightening agents as well as medical treatments.
Lighten and even out the whole body as well as facial skin tone, especially for brides-to-be
Protect sun-sensitive skin, seen in conditions such as eczema, from inflammation and darkening
Hasten recovery or protect from darkening after prolonged or intense sun exposure during holidays
Maintain the desired skin tone in a situation of constant sun exposure, such as daily walking or driving exposed to the sun.